This week's Lasang Pinoy, Sundays (La.Pi.S.) theme is "Eye Candy".  I saved the photos I took of the cupcakes I made last Monday purposely for this entry.  Ready?  Let me send in the clowns!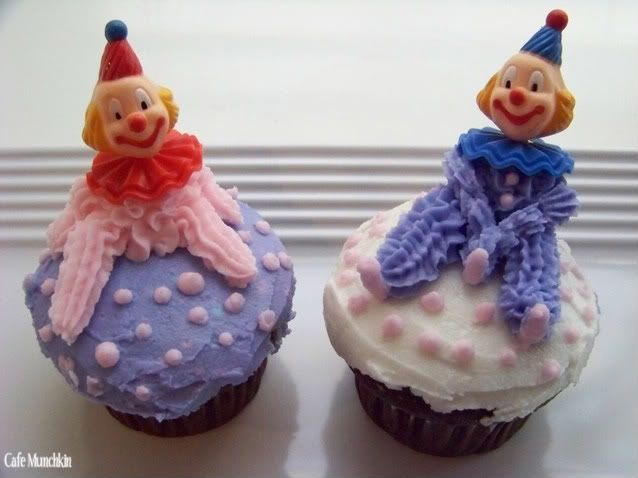 I used buttercream icing to decorate these cupcakes.  Yes, I've been decorating again.  You didn't think the rainbow cake would be the last of it, did you?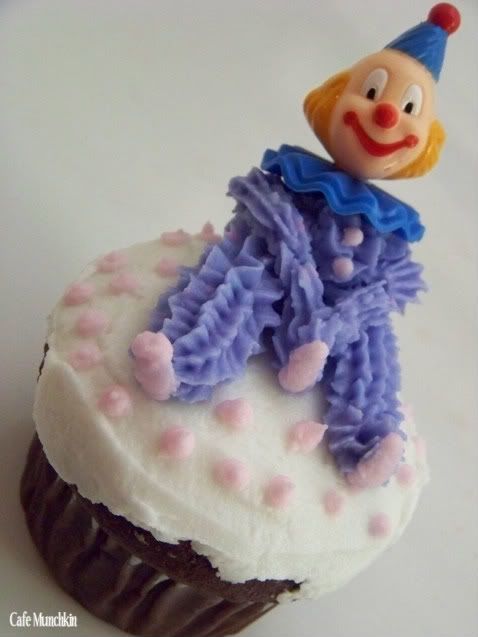 I bought the clown heads from Michael's. :)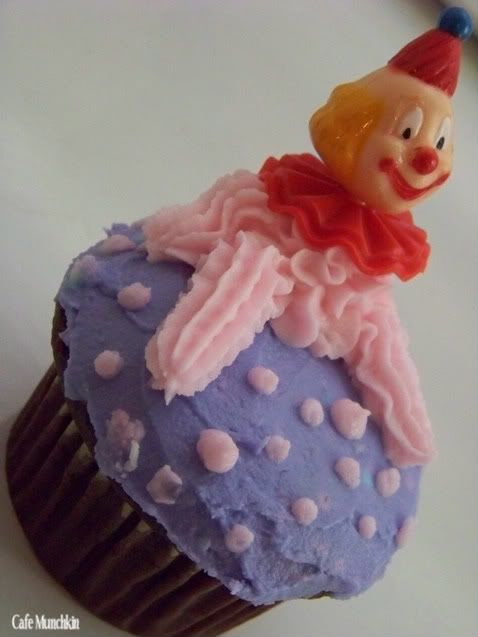 I admit, the icing consistency should have been stiffer.  See, this clown is slouching instead of sitting up straight and tall.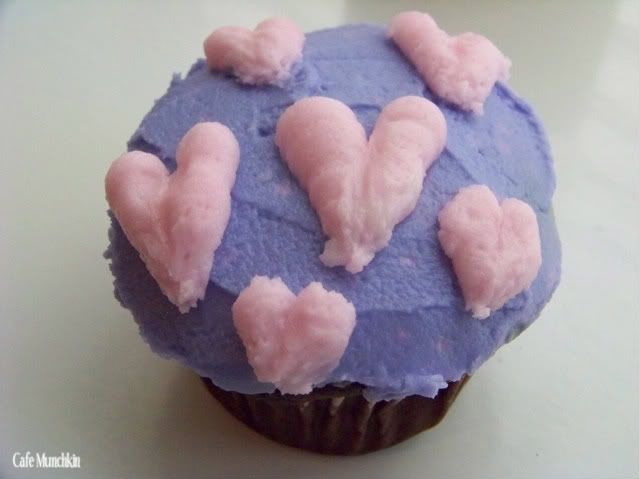 I practiced making hearts too. Valentine's Day is just around the corner, you know!  Yes, yes, I need more practice.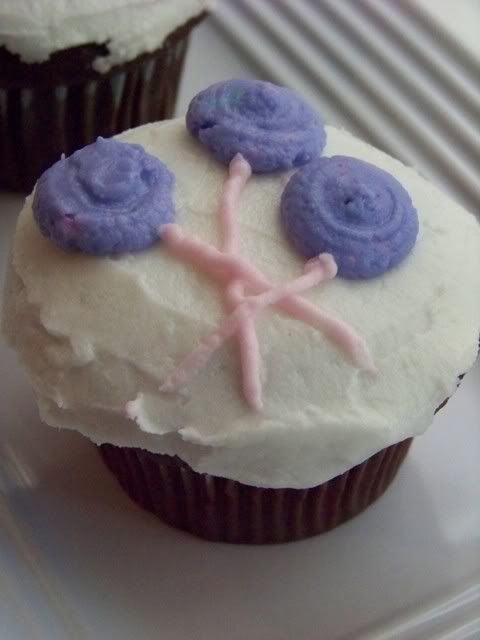 These were meant to be balloons, but they turned out looking like swirly pops, so let's just pretend I didn't say they're supposed to be balloons.  These are swirly pops on the cupcake.  Hee hee.
On  my next entry, I will share the buttercream icing recipe I used to decorate these goodies.
Have a fun weekend, y'all!