Yesterday was Superbowl Sunday, a good enough excuse to make a football cake and practice my star and zigzag piping skills.  ;)  And that's exactly what I did!  I baked a football-shaped cake using a football pan and decorated it with stars and zigzags.
The sun has already set by the time I finished decorating the cake.  I had to take photos in the living room, of all places.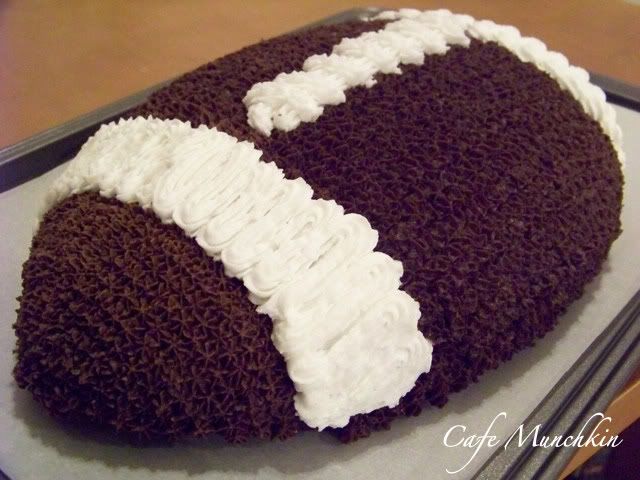 I used chocolate buttercream icing for the brown stars.  I'll post the recipe on my next entry.
Both hubby and my little girl liked how the cake turned out.  But I shouldn't do this star technique too often or else, I might end up with carpal tunnel syndrome! :)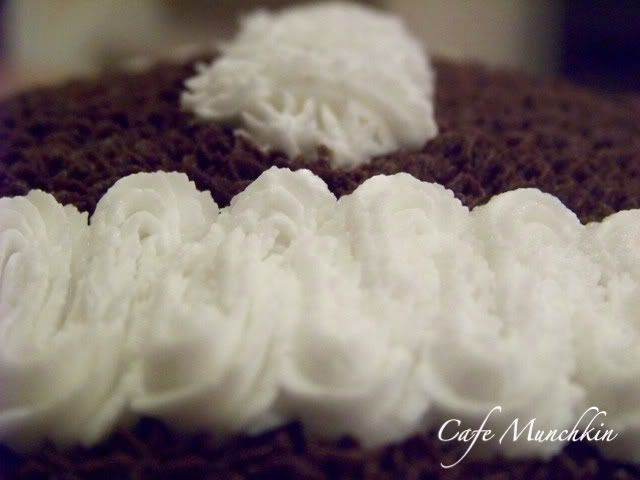 Here's Abby, who is turning out to be a big sports fan like her dad.  She always  begs hubby to carry her upside down, much to my disapproval!  It doesn't seem too long ago when we were looking for baby beddings for her! *sigh*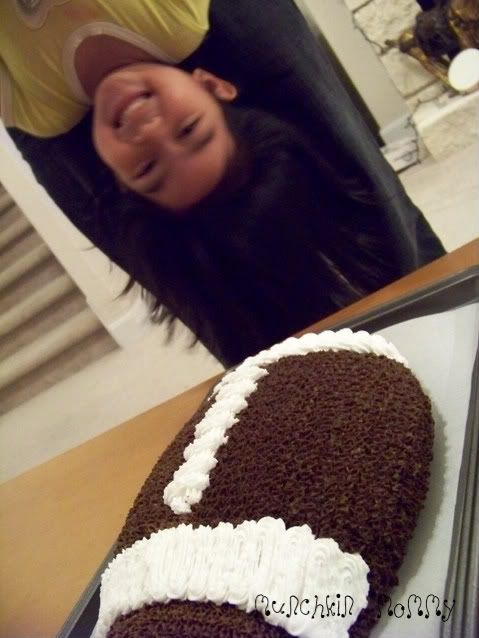 I've now recovered from the Cardinals' loss…I think.  *another big sigh*
I have another Weekend Snapshot:  Superbowl Sunday
Have a great week ahead, y'all!  Cheers!