Ready for another cake entry?  Kidding. :)  Here's a seafood entry for a change, Baked Salmon Fillet/s.  It's a very simple recipe , so simple that you only need 4 ingredients, not counting the salt and pepper.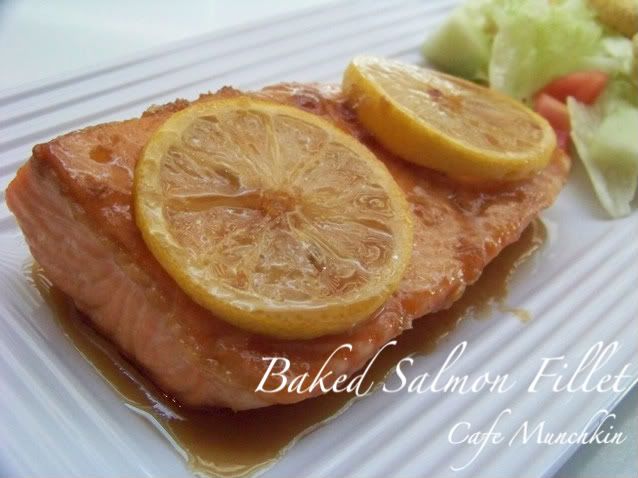 INGREDIENTS
2 tbsp. lemon juice
1/4 to 1/3 c. packed brown sugar
4 salmon fillets
1 tbsp. butter, melted
4 thin lemon slices
8 tsp. brown sugar
PROCEDURE
1.  Heat oven to 375 degrees.
2.  Season the fillets with salt and pepper.  Set aside.
3.  Pour lemon juice into ungreased rectangular baking dish.  Sprinkle with 1/4 to 1/3 cup brown sugar.
4.  Arrange fillets in the baking dish; drizzle with butter. Bake uncovered 15 minutes.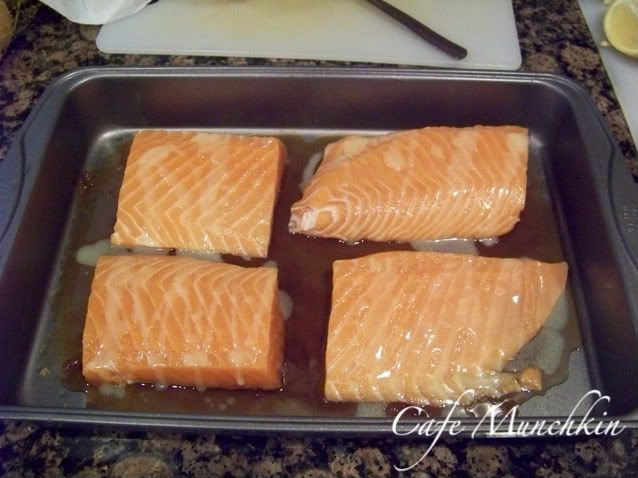 5.  Turn the fillets over.  Place 1 slice lemon on each salmon fillet; sprinkle with 2 teaspoons brown sugar. Bake until fish flakes easily with fork (about 15 minutes).  Serve with juices from the pan.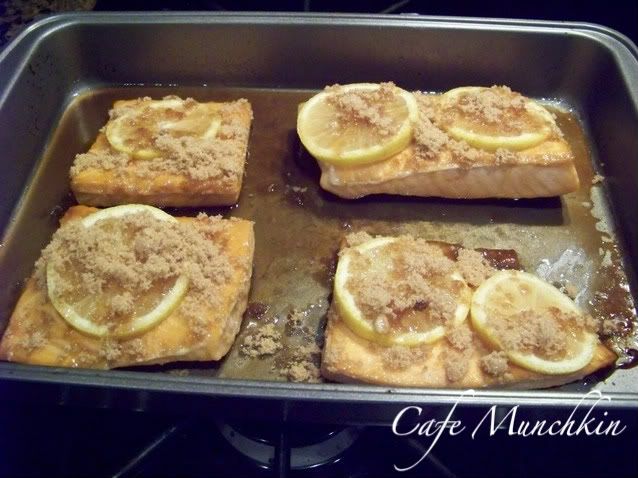 Wasn't that easy?!  If you want your fillets to be a little soft in the middle (rare), bake first at 10 minutes and then another 10 to 15 minutes after you turn the fillets over.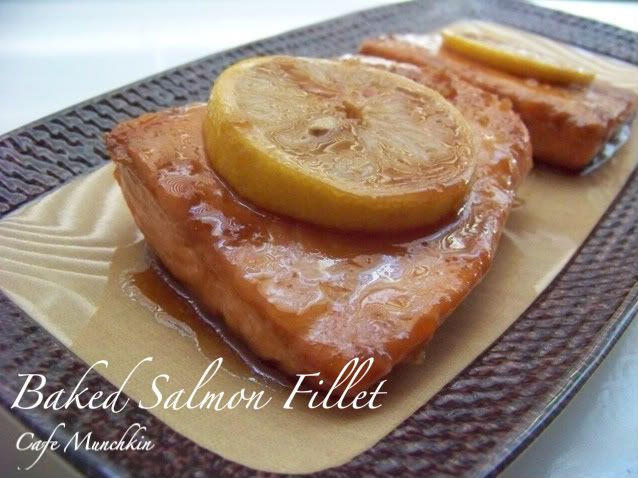 Instead of salmon fillets, you can use pretty much any kind of fish fillets.  You may also try substituting the brown sugar with honey…Honey Baked Salmon Fillet/s sounds so nice.  :D