Friday last week, I made heart-shaped Bistek Onigiri for my daughter's lunch.  She had a Valentine's Day party in school that day and I thought it would be fun to make her something "hearty".
I used cookie-cutters to make these, an idea which I got from a dear friend, Thess, who made the cutest Spam Musubis not too long ago.
I followed the same procedure I outlined in my Chicken Afritada Onigiri entry, except that I used a cookie cutter this time to mold the rice into heart-shaped goodies.    I mixed the sauce from the  Bistek Tagalog left over from dinner the night before with some rice and adjusted the seasoning by adding a dash of salt.  I sliced the beef into small pieces and used it as filling.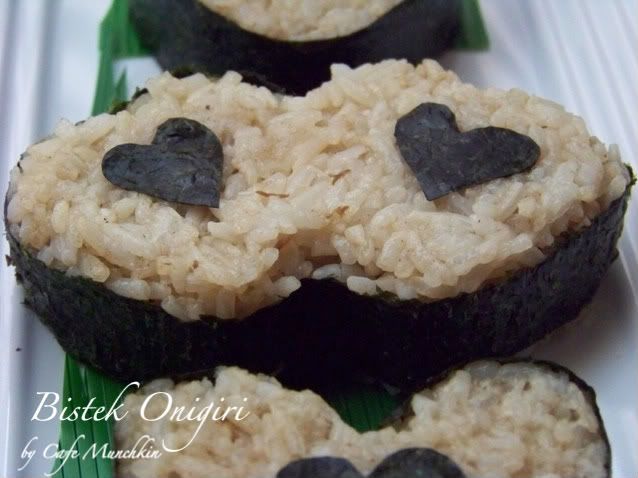 I made extra pieces for hubby and me to enjoy for breakfast.  Hearty and filling, I tell you! :)