"It's a WRAP!" is this week's theme for Lasang Pinoy, Sundays (La.Pi.S).  I was tempted to do a post on Chipotle, where we had dinner last Valentine's Day with our friends.  But I decided against it because as much as I possibly can, I like posting products of my kitchen adventures, at least, as far as La.Pi.S. is concerned.
When I woke up this morning, I went straight to the kitchen to do some wrapping that would be ready just in time for breakfast. ;)  I got the pack of tortillas from the pantry. From the fridge, I got the pack of oven roasted turkey, a bag of spinach, cheese slices and mayo and came up with this…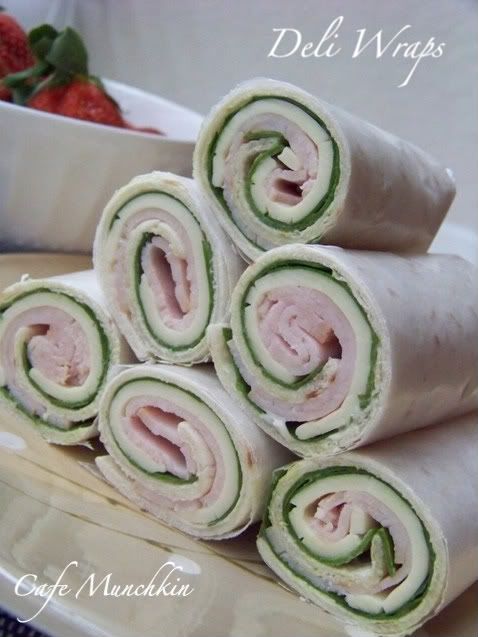 I don't know why I haven't thought of making wraps before, when it's one of the simplest things that can be done in the kitchen. I usually only buy tortillas to go with the roasted chicken we buy from the supermarket and wrap pieces of it ala El Pollo Loco.  Hee hee.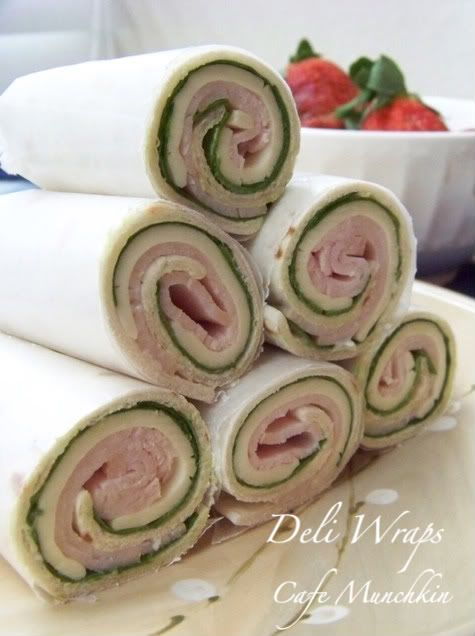 Smooth-lookin' deli-wraps…as if they were just taken out of rock tumblers.
To make these deli wraps, simply spread some mayo on a tortilla and layer your favorite deli meat (turkey for me), favorite greens (spinach in this case) and favorite cheese slice (I used Swiss!) . :)  Then roll up the tortilla and place each one on a piece of waxed paper with the seam side down.  Roll it up and twist the end of the waxed paper as you would a candy wrapper.  Slice in half then serve. ;)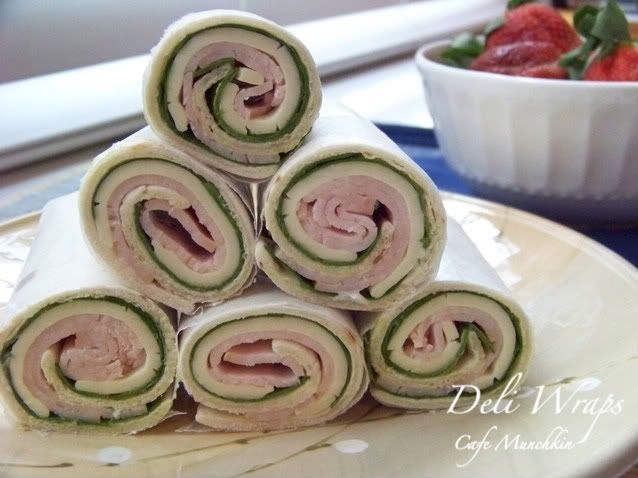 The possibilities are endless!  One can have this any time of the day, breakfast, lunch, dinner or as a snack.  It's not only a wrap but it's sarap (yummy), too!  :D
Have a great weekend, y'all!  Mabuhay! :)
ps: I was so busy last week that I totally missed celebrating Cafe Munchkin's first blog anniversary.  I'll make it up to this blog and it's, what, five readers? next week.  We'll have a little celebration. Give aways are in order! Hint!  Hint! ;)