Shortly after midnight last night, I headed to Random.org to draw the winners of the silly little contest that was launched here two weeks ago in celebration of Cafe Munchkin's blog anniversary. :D I received a total of 20 greetings, six (6) from bloggers who posted an entry on their respective blogs about who or what they consider to be their greatest foodie influence/s.  Only one non-blogger answered the same question at the comment box.  That makes her the run-away non-blogger winner.  Hee hee!
I won't keep you in suspense.  Here are the winners:
Lori, is the run-away non-blogger winner.  She gets this…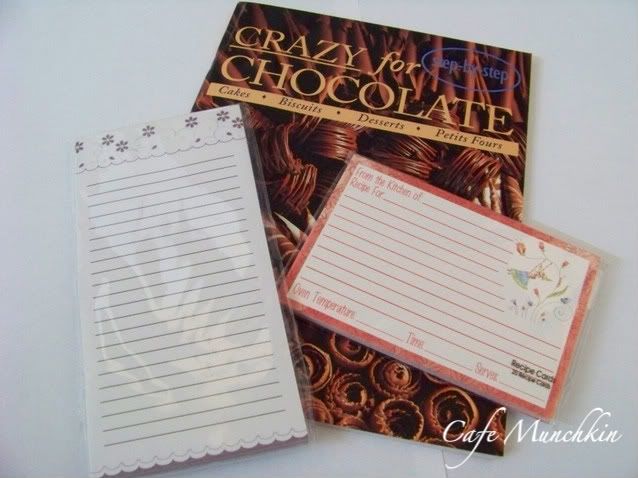 And since she was the lone commenter to answer the question, I decided to give the other prize (the Pasta cookbook, list pad and recipe cards) meant for another non-blogger, to the blogger who got the #2 spot of the random draw.  I thought that was just fair. :D
Here's the result of the random draw for bloggers: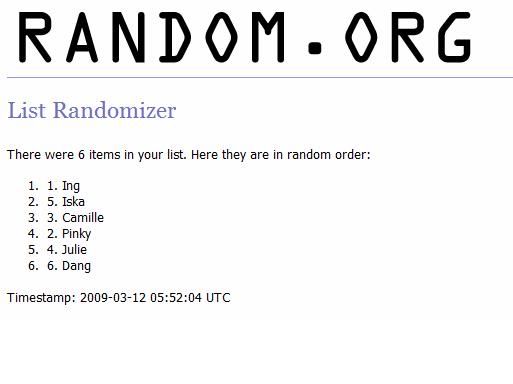 Ing, you're getting this…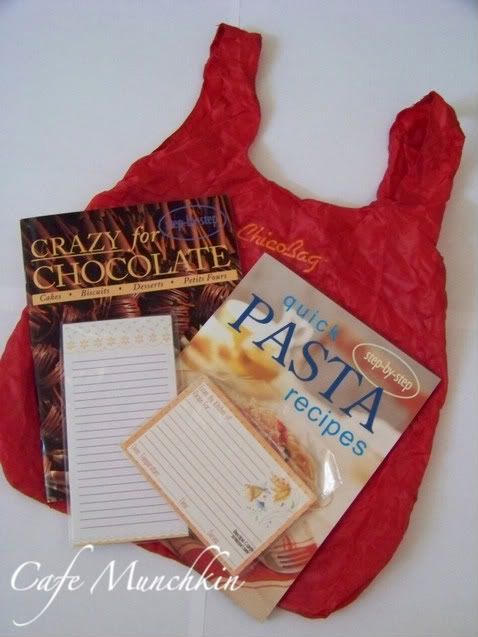 And Iska, you're getting this…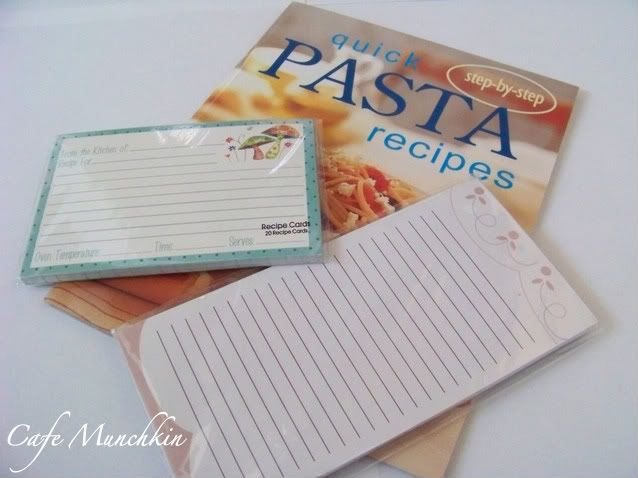 Oh what the heck, Camille, Pinky, Julie and Dang, I decided just now as I type this that I'll send you a small token as well. :D
And to show my heartfelt appreciation to everyone of Cafe Munchkin's friends who took time out to greet me, I made another random draw…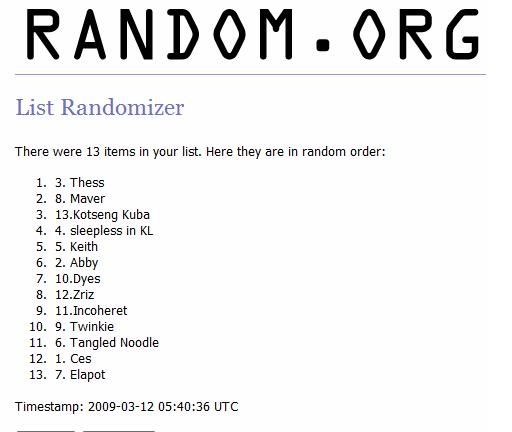 Thess, expect something in the mail from me. :D  I think it's fate because after all, you were the first to recognize whatever "potential" I might have for food blogging.  I couldn't be happier with the result of the last draw.  Not that I'm playing favorites. Hee.
Let me just say that I didn't do any "practice" picks.  After I typed the list and clicked the "randomize" button, that was it.
Congratulations to all the winners!  I shall get in touch with you via email to get your mailing addresses.  And thank you, THANK YOU, to all of you who joined in on my kalokohan and who keep me company here in this favorite hang-out of mine.  Haha!
I realize I still haven't posted my answer to my own question.  I'll get around to it right after I do some vacuuming and house cleaning.  Our landlord's representative is coming over for a visit.  ;)