I  love my Chico Bags!  I only have 5 in my possession and two of these, I'll be saying bye-bye to because I'm giving them away.  I'll just have to buy myself some more.  Anyway, I've got my store-brand "green bags" on stand-by (H.E.B., Walmart and Target).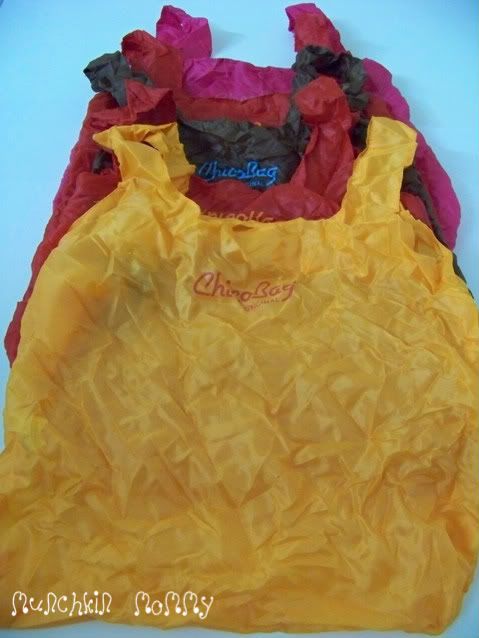 Some girls like to  buy wholesale handbags. Well, I'd like that, too, but I'll stick to wholesale reusable bags for now.  Haha!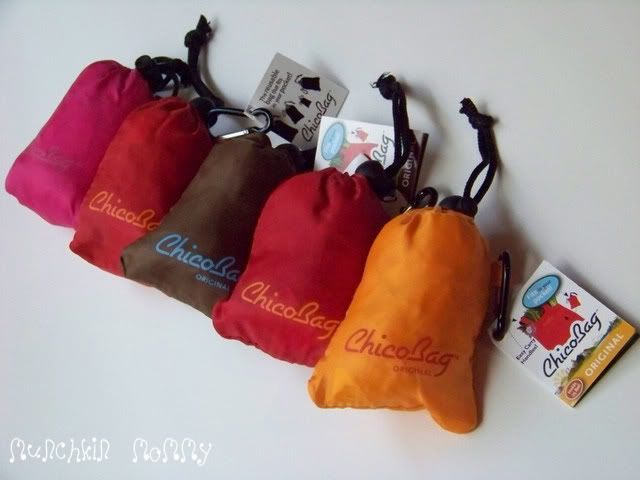 What's there to love about the Chico Bag?  Here, let me count the ways:
* Unstuffs to a full-size shopping bag
* Easy carry handles
* Stuffs into a built-in pouch
* Hooks to a key chain or belt loop
* Easily fits into a pocket or purse
* Made of durable and washable polyester
* Can be machine washed
* Can carry a load of upto 25 lbs
There's another brand of reusable bags that I want to get myhands on, Envirosax.  They have even trendier bags.  Only, they're a tad more expensive than Chico.  I hope they  have a "buy-4, take-1" promo, too…like Chico.  Anywa, thanks for the heads up, Maver!