*This is entry #40 for Lasang Pinoy, Sundays (La.Pi.S.).*
This week's theme for La.Pi.S. is "My Kitchen".  It's a good thing I have photos of what I consider to be my very own "kitchen stadium" even if I am not what you might call an iron chef.  Hee.  These photos were taken on October 23 at after 1am.  Oh I remember that night.  Late as it was, I had this itch to give the kitchen some cleaning.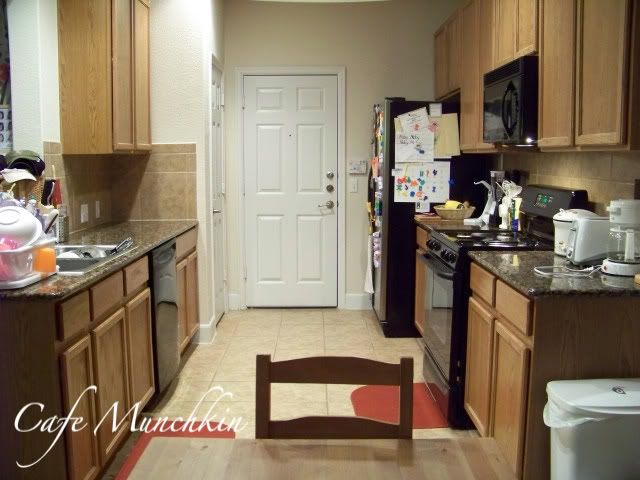 This is as clean and clear as it gets.  With the amount of cooking, baking and just recently, cake decorating,  that I do, it is not unusual to see a a pack of sugar or flour on the counter.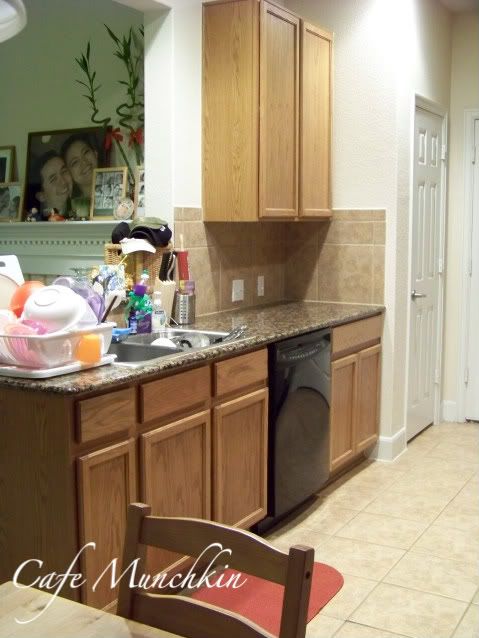 This area with the kitchen sink is my "prep station".  That corner is reserved for the Kitchen Aid stand mixer that I will own…someday.  Hahaha!  For now, there's a handmixer on that spot and a big tub of cookie cutters which I have yet to put away.
This area where the stove and microwave are is my cooking station.  All our kitchen appliances are white.  That was not something we planned.  It just so happened that when we moved, we received a white rice cooker and toaster.  So we found ourselves buying white kitchen appliances.  :)
My dream kitchen looks a lot different.  Just thinking about it puts a smile to my face.  No Discount Blinds allowed.  Haha!  As my Mom would say, it's free to dream.  ;)
Have a great weekend, y'all!