*This is entry #41 for Lasang Pinoy, Sundays (La.Pi.S.)."
This week's La.Pi.S. theme is "Fine Dining".  Much as Hubby and I love to eat, we're more of what you might call casual diners, as opposed to fine diners.  Hahaha!  And when we had our Li'l Munchkin (LM), trips to fine dining restaurants became even less frequent.  When LM goes to Kindergarten, maybe Hubby and I can sneak out for some  fine dining lunches every now and then. Now that's an idea! (Yeah, right!)  ;)
In our almost two years here in Texas, we've only managed to go to two fine dining restaurants.  The last one was a little over a year ago, for my Mom's going away dinner.  We had it a Truluck's, which Urbanspoon categorizes as an "affordable fine dining" restaurant, that is, entrees are between $15 and $25.
I've already posted an entry about our Truluck's dining experience.  I'll simply be reposting photos for this entry. ;)
We all  have pre-conceived notions about fine dining restaurants.  So how can we tell if we are in one?  Oh it's not that hard to tell really…
Drinking water, for one, is neither in a plastic nor a stainless pitcher.  It has a special container all its own.  And you've got goblets for your water instead of tall glasses.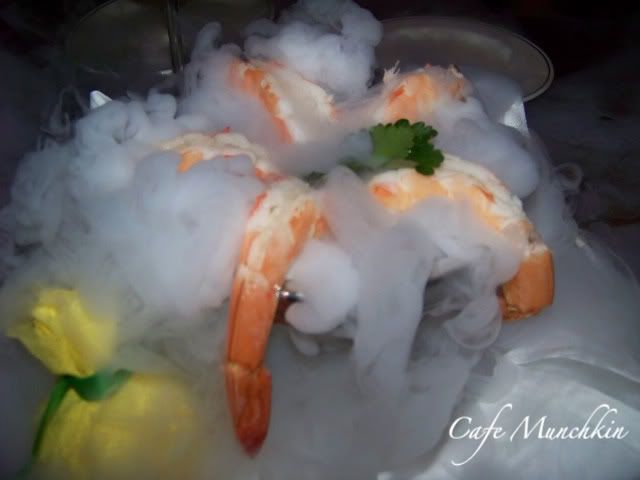 Shrimp cocktail is served not on a bed of ice but on a unique serving bowl, such as the one above, complete with smokey effect!  Lemon, isn't served naked.  See that little yellow package with a green bow?  That's the lemon. ;)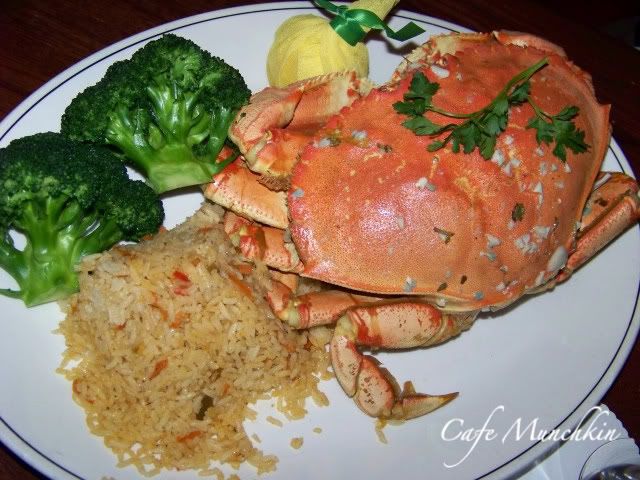 When we hear the words "fine dining" we're often guilty of thinking petite serving on a huge plate.  Unless of course, when you're eating Norwegian Dungeness Crab. :D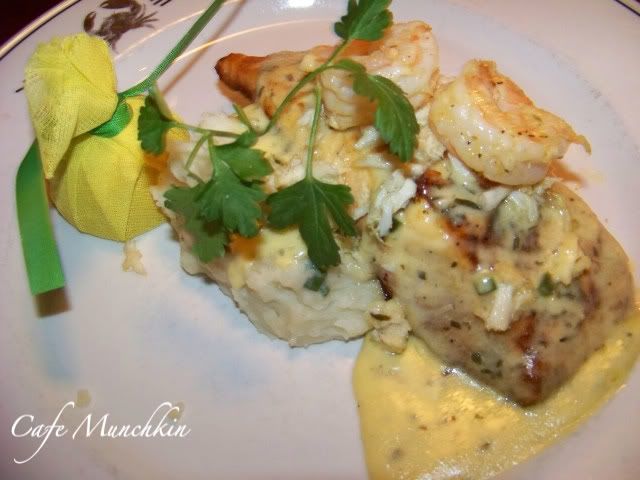 This is more like the fine dining type of presentation.  Food is layered one on top of the other.  Still, it's not what you might call a petite serving. :D  That's Jalapeño Salmon, by the way, with mashed potato and shrimps.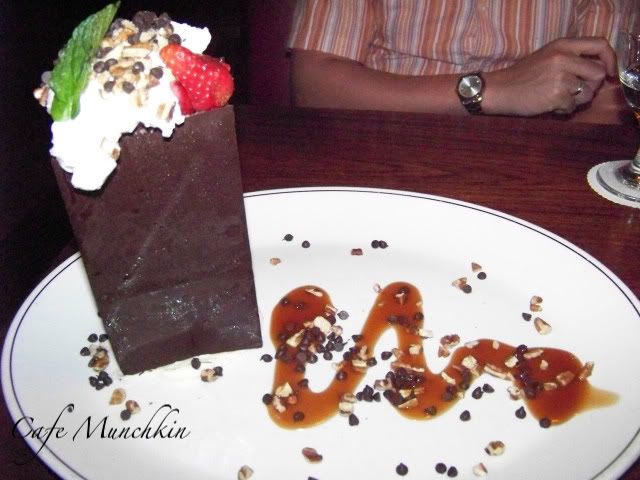 Aaaah, dessert.  I'm glad ours didn't come in a size that could only be seen under a magnifying glass.  It came in a good-sized package that can be shared by at least 4 people.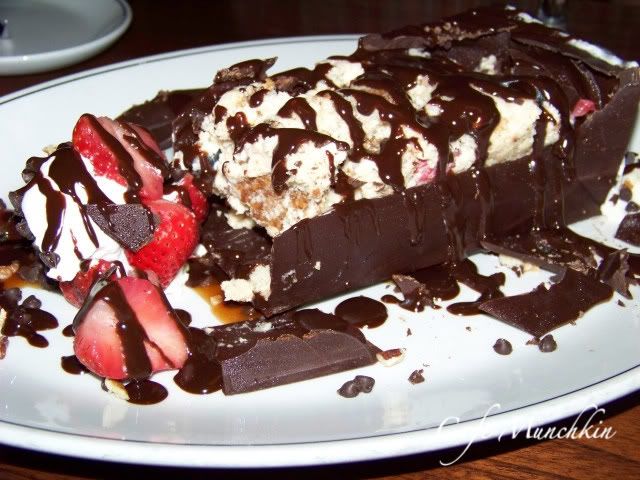 I have yet to be wowed again in the same way that this Chocoalte Sack wowed me.
There you have it.  Affordable fine dining at it's finest. :)
Truluck's
10225 Research Blvd Ste 4000
Austin, TX 78759
(512) 794-8300