We used to buy a lot of frozen dimsum (siu-mai, siopao and dumplings).  Since the first time I tried my hands on making homemade siomai (shu-mai), there was just no going back go frozen ones, except for siopao (steamed pork buns), which we now just buy occasionally…and which I hope to make from scratch real soon (cross fingers!). ;)
Some time in January, I was invited by a dear friend, Ces, to be the  guest food photographer for the theme "Steamed" of  Lasang Pinoy, Sundays.  I posted photos of Steamed Turkey Dumplings.  I've been meaning to post the recipe but I just keep forgetting!  Today, I found the piece of paper where I wrote the recipe in my "file drawer" in the kitchen.  I should post the recipe now before I lose this piece of paper!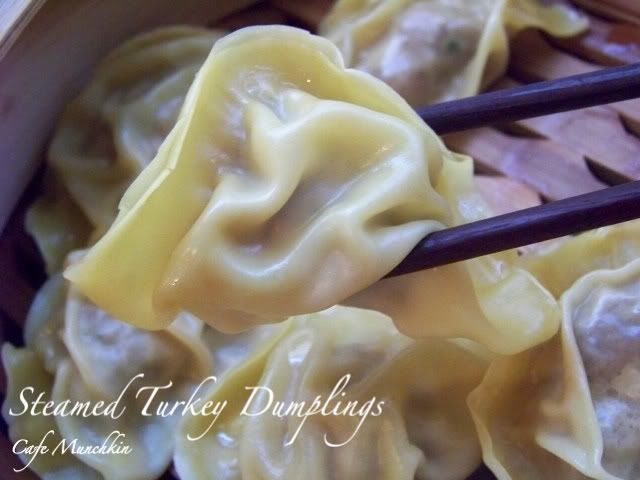 I got this recipe from another dear dear friend, Bet, who is just wonderful in the kitchen.   She got the recipe from her Chinese/Vietnamese sister-in-law.  So this is an authentic recipe! ;)   Bet used this recipe to make Wonton Soup and it was love at first bite for me!  I hope this isn't a secret family recipe because after I hit "publish", this won't be a secret anymore!  Hahaha!
INGREDIENTS:
1 lb. ground meat of choice (I used turkey.  Pork and chicken are always good options. ;) )
1 egg
1/2 tsp cornstarch
1 Tbsp + 1/2 tsp soysauce
1 Tbsp fish sauce
1 tsp sesame oil
1 tsp vegetable oil
1/2 tsp pepper
1/2 tsp salt
1/2 tsp ginger (chopped)
4 cloves garlic (minced)
1 Tbsp green onion
1/2 tsp oyster sauce
1/2 tsp cooking wine
3 Tbsp bokchoy (chopped)
40-50 pcs. dumpling wrappers (store bought)
DIRECTIONS:
1.  In a bowl, thoroughly mix all the ingredients together.
2. Spoon 1 Tbsp of the filling on one dumpling wrapper.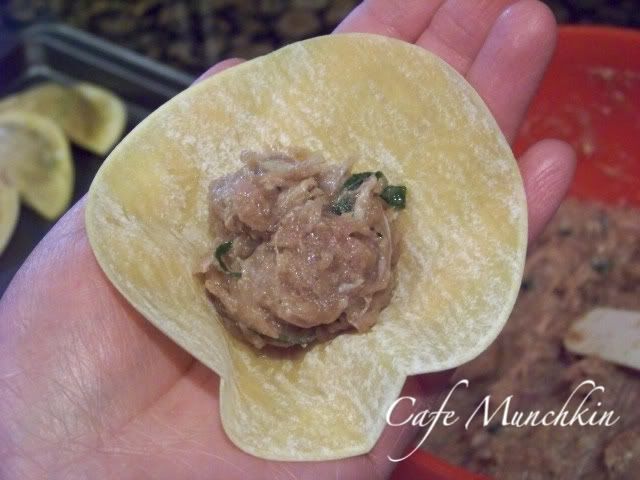 (Note: How do you do a taste test?  Drop a small amount of the mixture in boiling water. Wait for it to cook, which shouldn't take long, then taste.  Adjust the seasonings as needed. ;) )
2.  Moisten the edges of the wrapper, fold in half then press the top part to seal.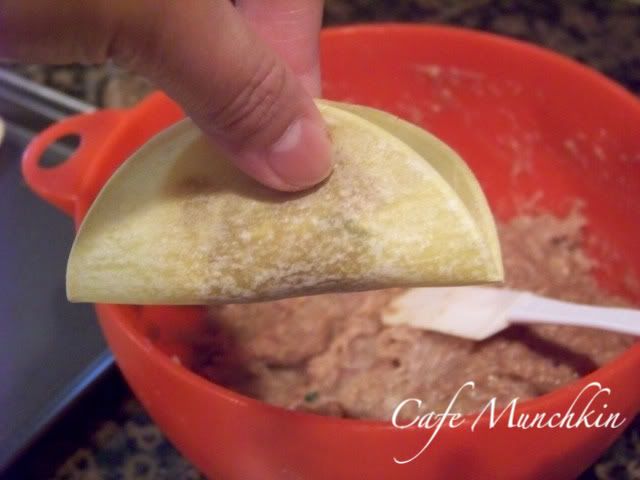 3.  With the side of your thumb and pointer finger (on your left hand), press the left side of the dumpling to seal.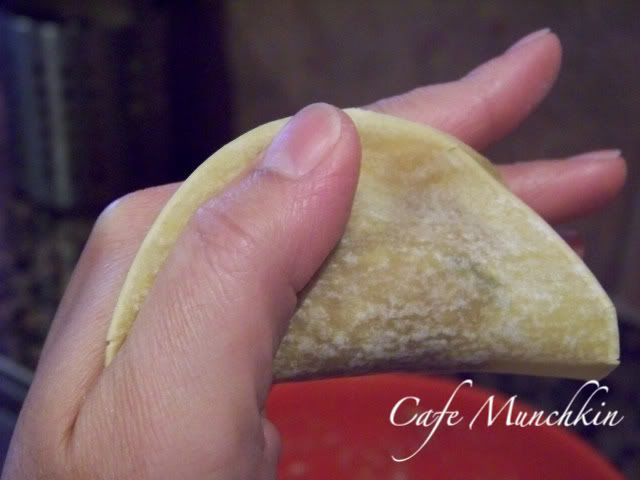 4.  Do the same to seal the other side of the dumpling.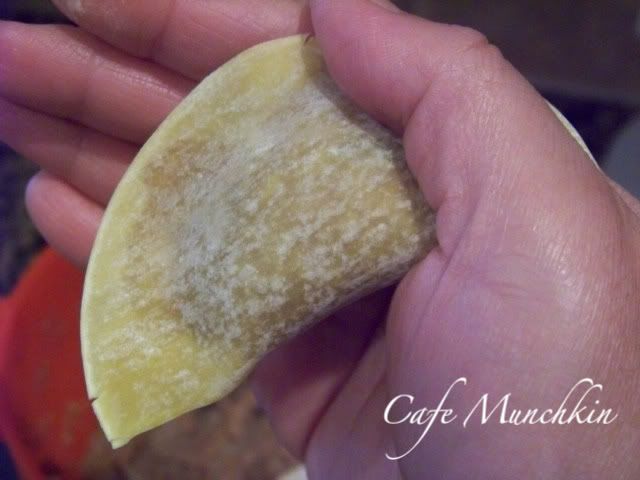 5.  Continue filling the other wrappers.  Set aside the pieces you want to cook right away.  Store the remaining pieces in a freezer bag and freeze.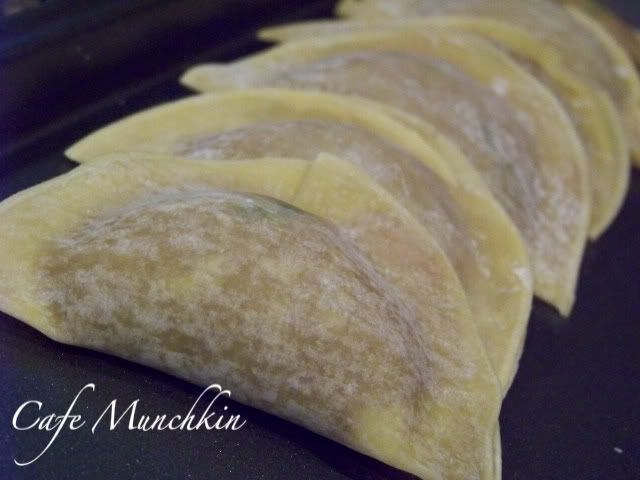 6.  Steam for 20 minutes.  (Don't panic when the wrappers become wrinkly.  They're supposed to do that.  Hee hee.)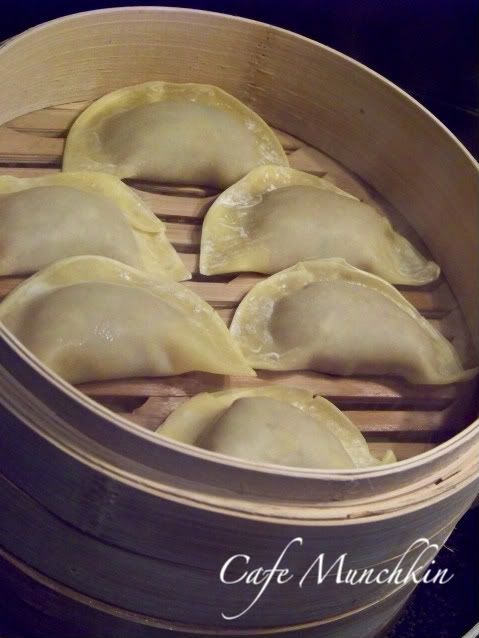 7.  Serve with your favorite dipping sauce.  (Mine is soy sauce with lime or lemon.)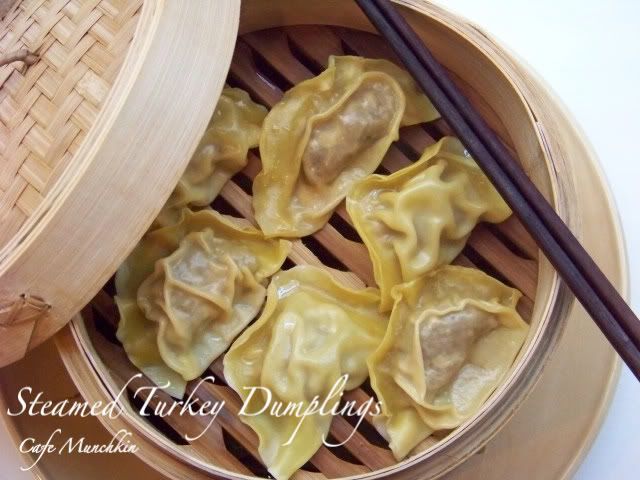 Now wasn't that easy?  Instead of steaming, you can drop these in your favorite noodle/soup broth.  You can also use this very same recipe to make siomai (substitute half the amount of ground meat with 1/2 lb shrimps).  This is your cue to say buh-bye to frozen dumplings! ;)