She's no other than my Little Munchkin, of course!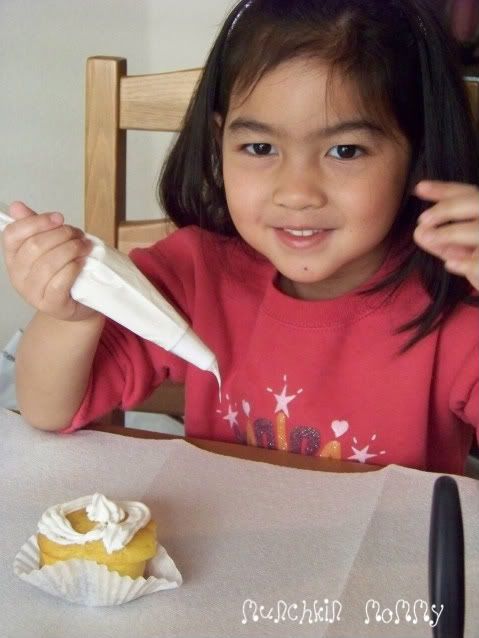 The above photo was taken last Saturday (morning).  Because we had nothing planned for the weekend, I thought it was about time I kept my promise to my daughter, one that I made almost a month ago.  And that is, to let her decorate cupcakes at home.
The cake mix that I jazzed up that morning yielded 24 cupcakes.  I reserved 11 for the Li'l Munchkin to decorate.  It would have been 12, had we not needed a cupcake for taste testing. :D  For the frosting, we used the canned Pillsbury frosting.  Not the most ideal for cake decorating, but given it will only be used for "play", it was the most logical choice.
I only helped with the first two cupcakes…
The rest, my eager student did on her own.  She also got to use a spatula to spread frosting on the cupcakes.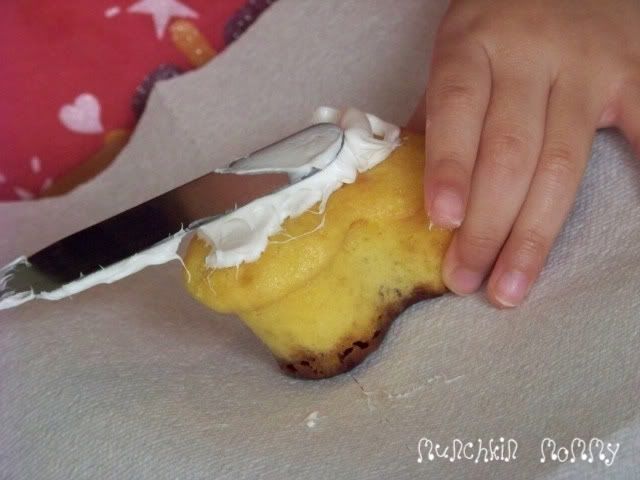 For the finishing touch, she added candy sprinkles on them…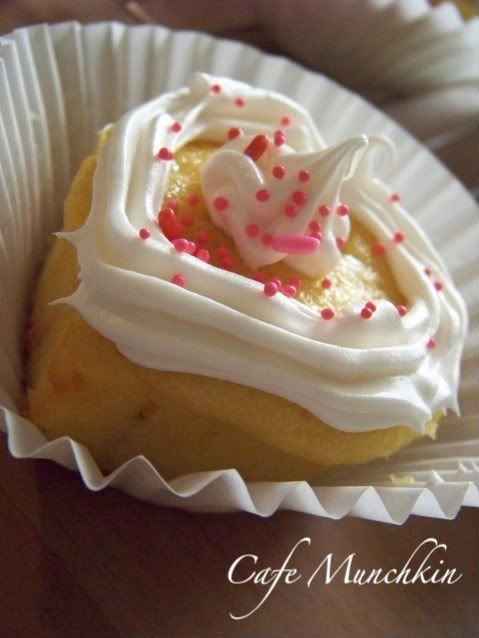 Isn't it pretty?  Here's another one…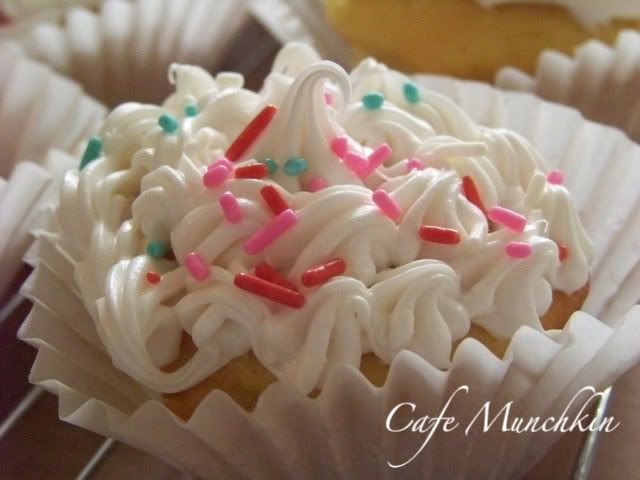 I say these are the prettiest cupcakes…EVER! :)  They're the yummiest, too.  Not even the threat of the possibility of needing to gulp down the best diet pills due to sugar overload could stop hubby and me from enjoying these treats.
Here's the slideshow that I made to document that special day.
Today, cupcakes.  Tomorrow, cakes! :D  Lighten up.  That was just a figure of speech.  Hee. :P
Have a great week, y'all!