*This is entry #43 for Lasang Pinoy, Sundays (La.Pi.S.), a weekly food photography meme.*
This week's La.Pi.S. theme is "Melted Bliss".  Anyone who knows me well enough would probably guess I'll have photos and a recipe which features melted chocolate.  Well, chocolate WAS my first choice, being the hopeless chocoholic that I am.  But I decided to go for cheese instead, because I'm a cheese-aholic, too! :P
In early March, I received a package from Foodbuzz with coupons from Kerrygold so I could take part in yet another Tastemaker program.  The two coupons are for any one free Kerrygold butter or cheese.  In addition to the coupons, there were two small recipe booklets which contain sample recipes for winter and summer.  Last week, I finally got myself a free block of unsalted butter (equivalent to two sticks) and a block of aged cheddar cheese. On Tuesday, I made what I now call Cheesy Chicken and Veggie Soup which is largely based on Kerrygold's White Chicken Chili recipe.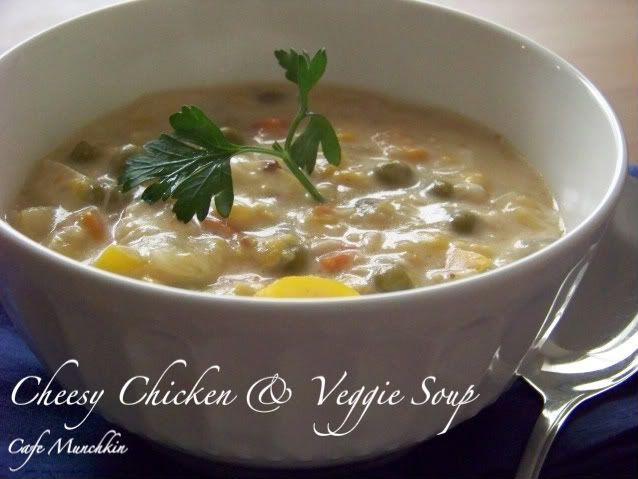 It is creamy, cheesy, healthy and filling.  This is a meal in itself.  Even I was surprised at how good this turned out to be.  It is supposed to be a winter recipe but I say it can be made any day of any season.
For this dish, I used 1 1/2 cups of grated Kerrygold Aged Cheedar Cheese.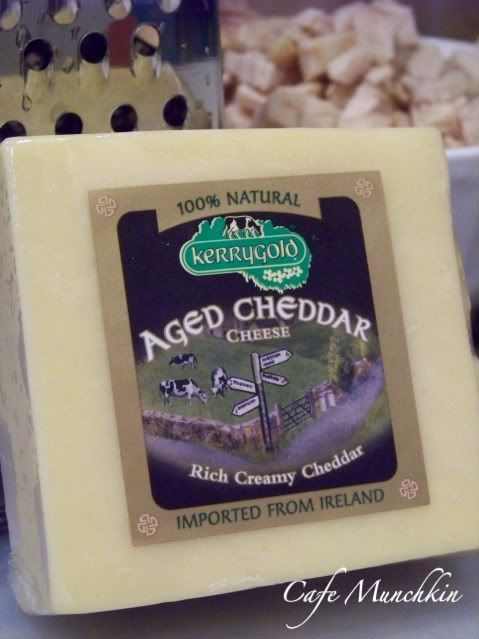 Hubby knew I was giving my free cheese a kitchen test drive.  He waltzed into the kitchen looking for it and found my bowl of grated cheese.  I swear, he loved the cheese's flavor and creaminess that he was just about ready to wipe my bowl of grated cheese clean!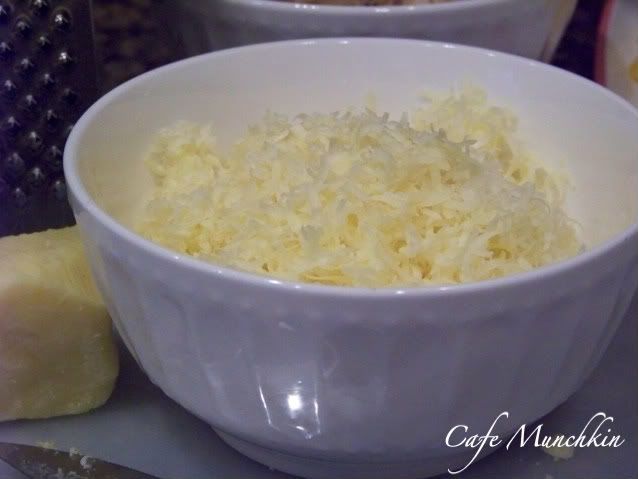 Here's the recipe…
INGREDIENTS
2 teaspoons olive oil
1 onion (about 8oz. or 1 cup), peeled and diced
1 yellow bell pepper (8oz. or 1 cup), stemmed, seeded and chopped
1 can (about 14 oz.) cream style corn
1 can (about 14 oz) peas and carrots or your canned vegetables of choice
2 cups whole milk
2 cups shredded cooked chicken (I used left over sotre-bought rotiserrie chicken)
salt and pepper
1 1/2 cups shredded Kerrygold Aged Cheddar cheese
DIRECTIONS
1.  In a large pan, combine oil, onion and bell pepper.  Stir often over high heat until onion is limp, 3 to 4 minutes.
2.  Add corn, milk and vegetables.  Bring to a boil, then reduce heat, cover, and simmer, stirring occasionally, to blend flavors, about 10 minutes.
3.  Stir in chicken.  Season with salt and pepper.
4.  Stir in the Aged Cheddar cheese and serve immediately.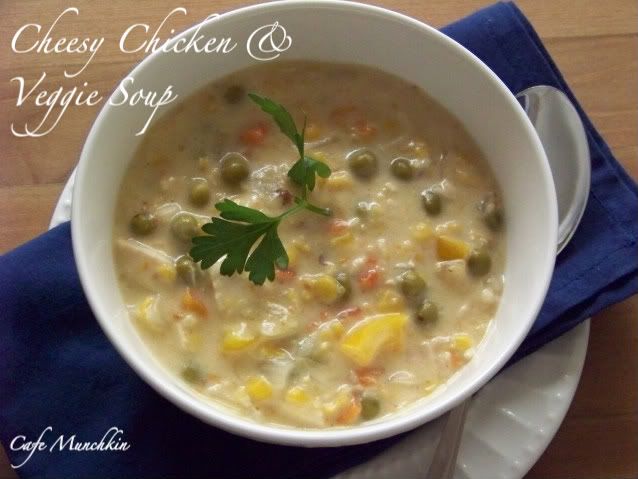 My daughter and I love soup, so it didn't come as a surprise that this wowed us.  Now Hubby, is a different story.  He usually won't go for soup.  But he had to have seconds with this one. Oh the things he does that make me happy!  Hahaha!  ;) Melted cheese is bliss!
oOo
Kerrygold, a product of Ireland, takes pride in the fact that their butters and cheeses are made using milk from grass-fed, growth-hormones free cows.  They also don't have additives and and preservatives.  These explain the price tag on Kerrygold products.  My coupons were worth $4.99 each.  And you won't find Kerrygold products alongside "regular" cheese and butters.  You'll find them at the deli section of the supermarket. ;)
I will give the butter a kitchen test drive next! :D