Some days ago, we had bananas waiting so desperately to be eaten.  Instead of taking my usual "save-the-bananas, bake-banana-muffins" route, I decided to make something that will give me a taste of home.  Turon! Turon is otherwise known as banana fritters or banana spring rolls.  Then again, I only had 3″ square wonton wrappers in the freezer.  Did you think that stopped me?  Of course, not!  I went ahead and made cutesy turon.  Hee hee.  Oh, these aren't exactly Philippine turon in that they are not covered with caramelized sugar.  I simply springled powdered sugar on them.  I thought I was entitled to shortcuts every now and then. ;)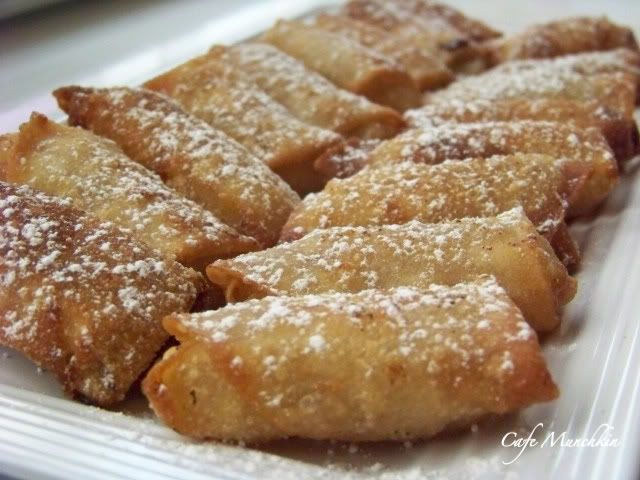 INGREDIENTS
3 bananas cut into 1/4″ slices
3 tablespoons sugar
1/4 teaspoon cinnamon
oil for deep frying
powdered sugar for dusting
DIRECTIONS:
1.  Combine banana slices, sugar and cinnamon in a mixing bowl.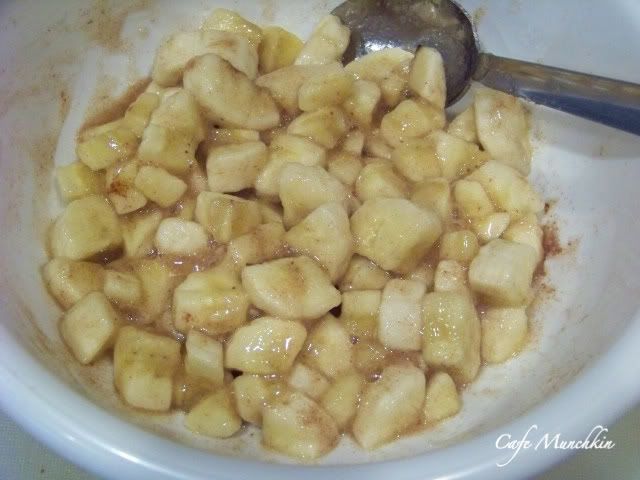 2.  Fill wonton wrappers with the banana mixture and roll as you would a spring roll or lumpia.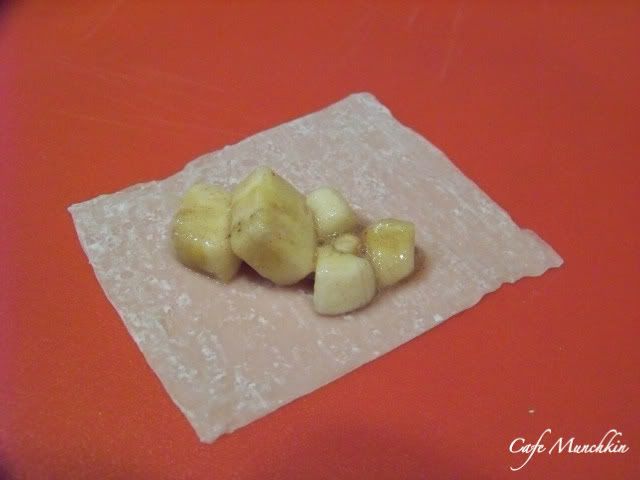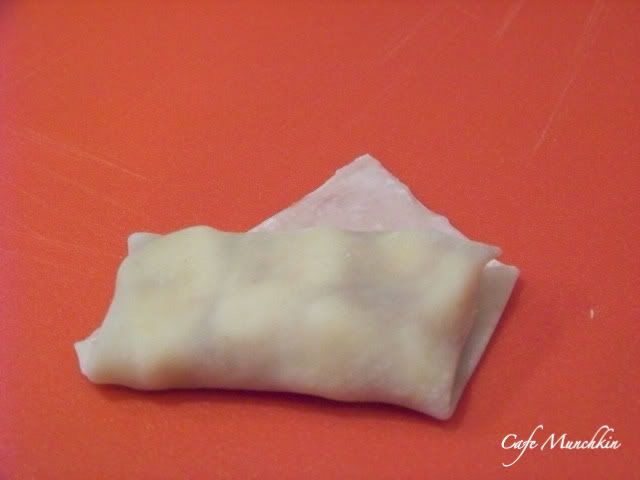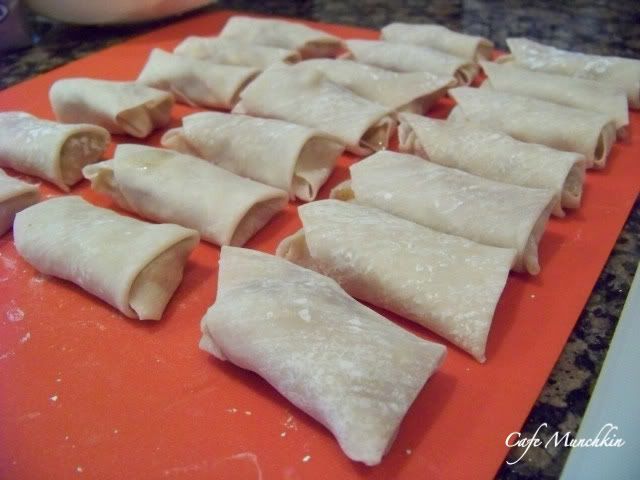 Or, if  you're not going for the spring roll look anyway and want to get as much filling in there as possible, just fold the wonton wrappers as you would dumplings. That is, taking one corner (for square wonton wrappers) or edge (for round wonton wrappers) and folding it in half.
3.  Deep fry until light brown.
4.  Drain in paper towels and dust with powdered sugar.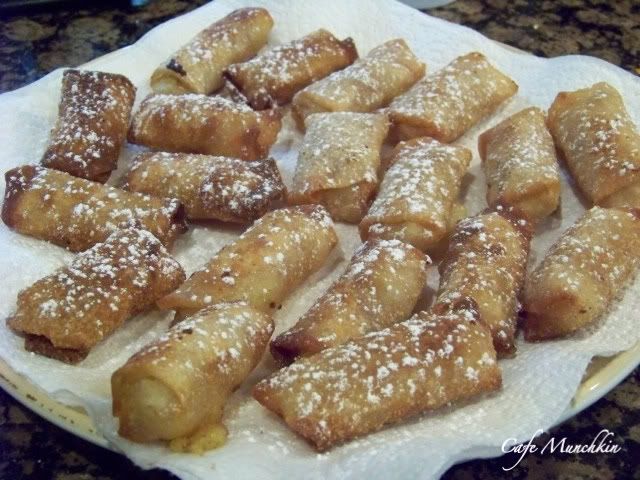 You can also substitute the bananas with apple slices.  No more rotten apples! :)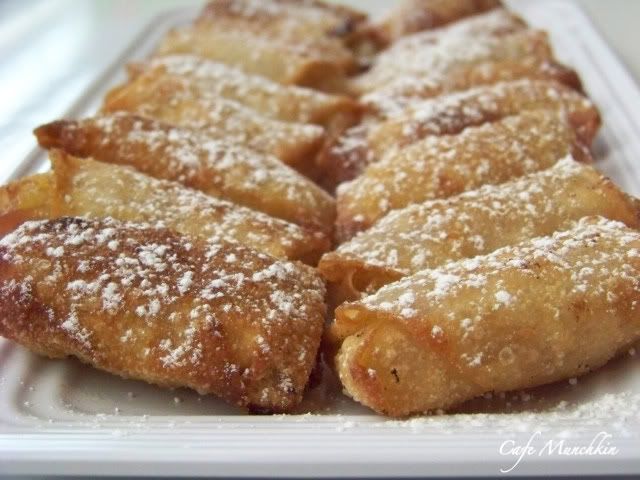 Quick.  Sweet.  Easy. ;)

oOo
Believe it or not, I always got my fill of this snack from street vendors. :D  And I never seemed to have a problem, thank God! Now I have to make these myself as the other alternative (flying back home with travel medical insurance to boot!) is insanely impractical and expensive.  Hahaha!