"I'll be yours in springtime when the flowers are in bloom.
We'll wander through the meadows, in all their sweet perfume.
And every night I'll hold you tight beneath that April moon."
Come on, tell me you know this song or have at least heard it?  It's called "Girl for All Seasons" from the movie Grease 2 released in 1982. I didn't get to watch it until around 1987 or 1988 though when I was in 6th grade.  Anyway, these words kept playing in my head when I made this spring-y cake two days ago…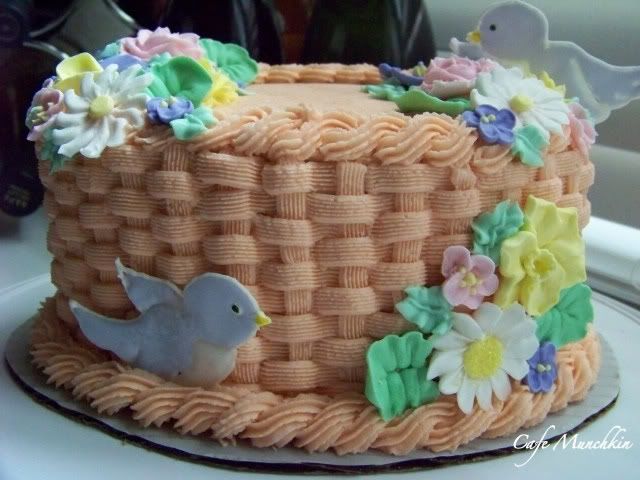 Easy on the criticism now! :)  It's a chocolate cake with strawberry filling and buttercream frosting.  I, uhm, used a store-bought cake mix but did some minor tweaking.  I substituted the water requirement with fresh milk.  I would have preferred chocolate milk but I didn't have any.  The vegetable oil, on the other hand, I substituted with butter. :)
Here's a top view of the cake…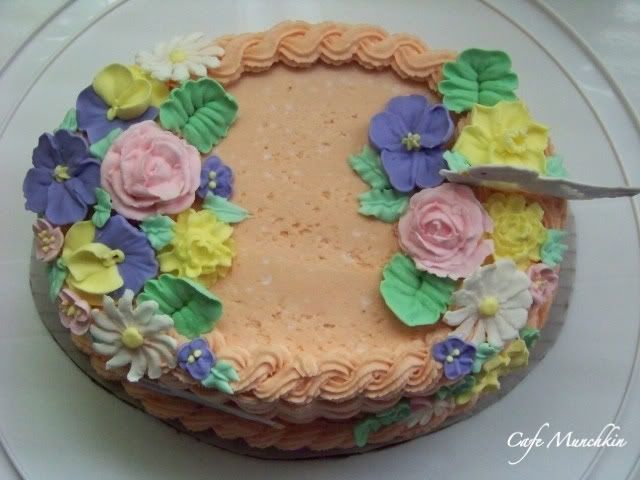 I know, the victorian roses don't quite look like the way they're supposed, too.  Hee hee.  The white spots you see on the top, I suspect, are due to the fact that I didn't sift the powdered sugar.
Here's the left side…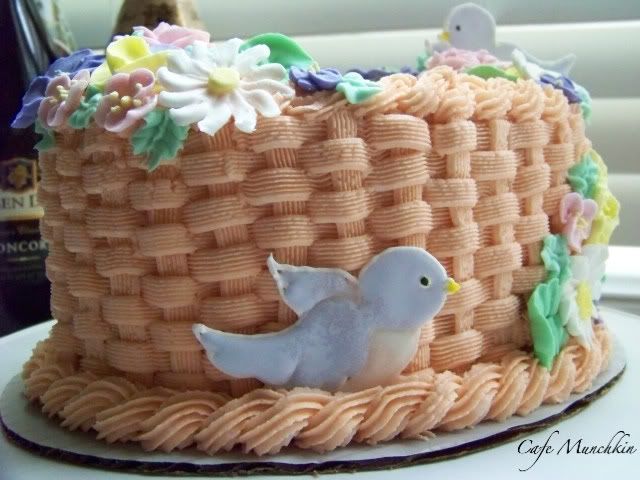 A closer look at the flowers…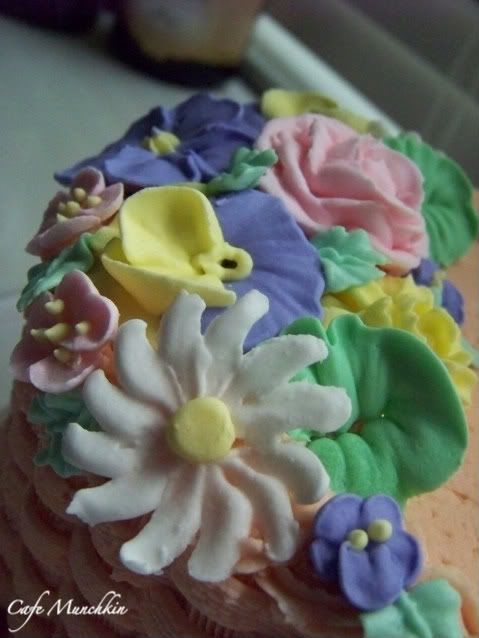 And here's the right side…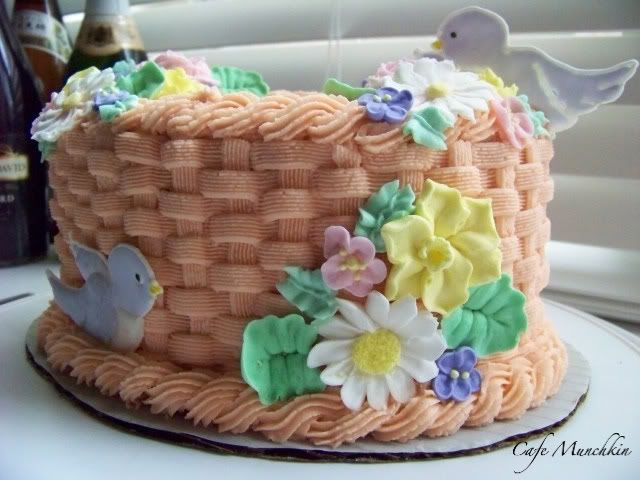 A closer look at the bird and the flowers…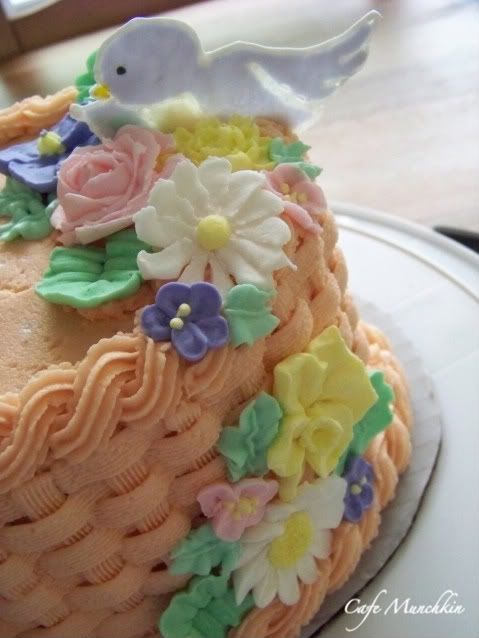 All the flowers and the birds were made many days ago.  They're of royal icing.  Only a few leaves, the small ones, are buttercream and used to fill gaps between the flowers.
This was the first time I ever tried doing a basketweave, which explains the crooked lines. I used a  Tip 21 rope border for the top and base of the cake.
There are 7 different kinds of flowers on the cake: victorian rose, daffodil, daisy, pansy, apple blossom, violet, chrysanthemum and primrose.  Can you tell which is which?
Colorful.  Yummy.  Spring-y. :D
oOo
After I took photos of the cakes, I immediately divided the cake into quarters and gave a quarter of the cake each to friends.  I had to share the calories! :)  There was no way I'm going to keep the entire cake here at home and risk gobbling it all up.  I certainly don't want to buy Nuphedra any time soon.  Much as I need it.  Hahaha!  Kidding. :D