*This is entry #49 for Lasang Pinoy, Sundays (La.Pi.S.)*
I am a good 1-week late for Lasang Pinoy, Sundays' "Fluffy" theme.  Well, better late than never. ;)  It's a good thing I have photos of what a lot of people would consider a favorite breakfast fare, pancakes.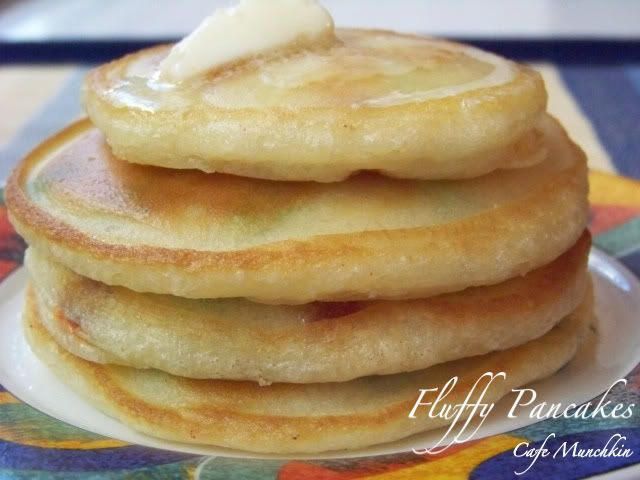 I rarely make pancakes without add-ins.  I usually sprinkle some chocolate chips or add banana slices to the pancakes.  But because we still have a lot of chocolates/candies left over from the various holidays (Valentine's, Easter, and who knows what else?!), I thought I'd use them instead.  For these pancakes, I found several little packs of Mini M&Ms.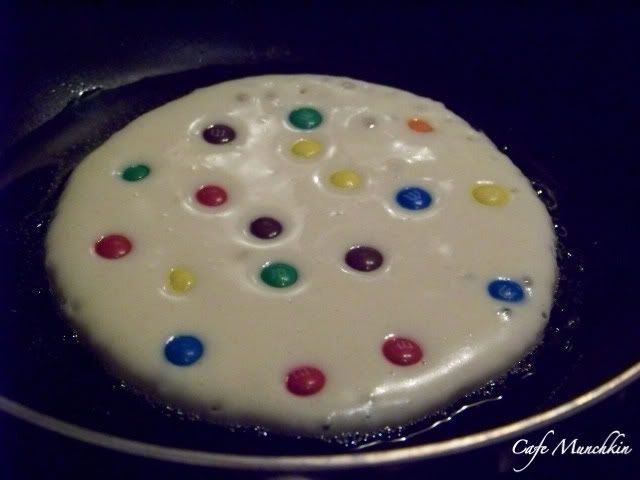 M&Ms make for more interesting pancakes, don't you think?  Stack 'em up, drizzle with your favorite syrup and top with butter.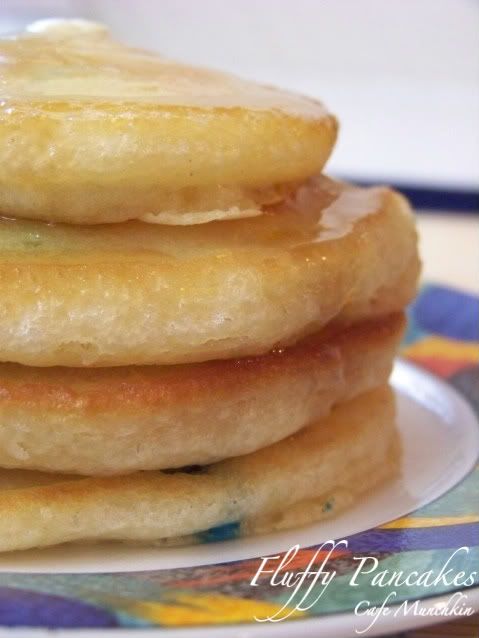 Now, all that's missing is a cup of freshly brewed coffee or hot chocolate.  Then again, some of you might want some bacon strips or fluffy omelet to go with the pancakes for that All-American breakfast.  Hee hee.