This week's central theme over at WifeSpeaks is "Money Matters" or "The Money Factor".  I thought I'd share a budget friendly recipe that I tried recently.  I got it from the label of Hellmann's Light Mayonnaise.  ;)  Never underestimate the recipe on a food label!  It might turn out to be really good, just like this Parmesan Crusted Drummettes.  I am almost sure that most of you will already have all 4 ingredients needed in your pantry and fridge.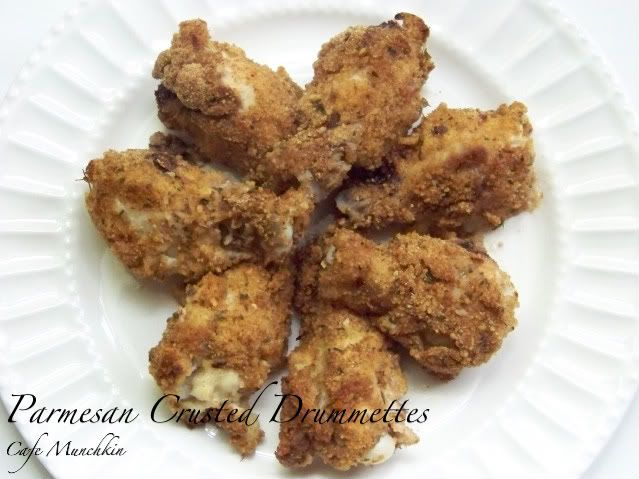 INGREDIENTS:
your favorite chicken parts  (about 4 to 5 of the larger pieces)
1/2 cup mayonnaise
1/4 cup grated Parmesan cheese
seasoned dry bread crumbs
DIRECTIONS:
1.  Combine mayonnaise and cheese.  Spread on chicken, then roll in bread crumbs.
2.  Bake at 425F for 20 minutes or until thoroughly cooked.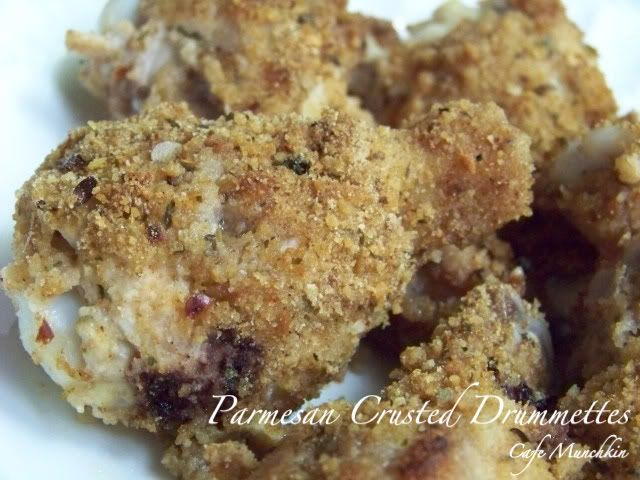 I used 10 pieces of chicken drummettes.  The amount of mayo and cheese in this recipe may be good for upto 15 pieces of drummettes.  I also used light mayonnaise.  You may substitute the parmesan cheese with your favorite kind of cheese.  Regular mayo would also be fine, too, if you're not too fond of light mayo.
For the bread crumbs, I used the zesty variety for most of the chicken pieces and used just regular bread crumbs for the pieces I saved for my daughter. If you could get your hands on Italian seasoned  bread crumbs, well and good. :)
This is great with salad, if you're using chicken breasts, as an appetizer or as main course.  This would make for a good potluck dish as well, whether for parties at home or picnics at the park…even the ones for rvs. Hee hee. :)
Update: 17Jul09
I made this again for lunch today.  This time, I used the wing part. :D  I just thought I'd share the photos with you.  :)
It's as yummy if not yummier than the first time. ;)  The photos look better, too…I think. :D