Yes, yes.  It's another cake entry. :D I made a simple birthday cake last week.  Actually, the cake is as much for me as it was for the birthday boy.  Why?  Because birthday equals birthday cake equals a chance to practice cake decorating skills.  Hee hee. :D
The thing is, I only found out it was Sam's birthday on the afternoon of his birthday. Tsk!  You could just imagine my horror when a friend told me.  I would have wanted time to prepare for a real boy cake.  Plus, I didn't even have time to buy a birthday present.   I made the cake the next day and got the birthday present two days later.  And this was the cake I came up with…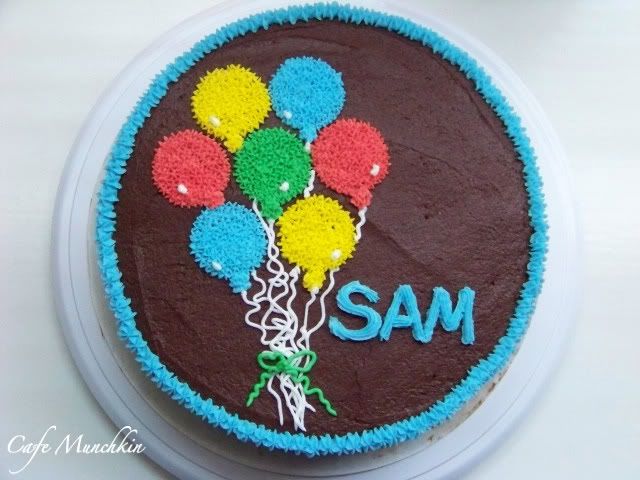 Guess what birthday number it was for Sam. :)  Sam told me he liked chocolate so I made what has become, at least for now, my favorite chocolate cake recipe and chocolate frosting.  The decorations are all buttercream.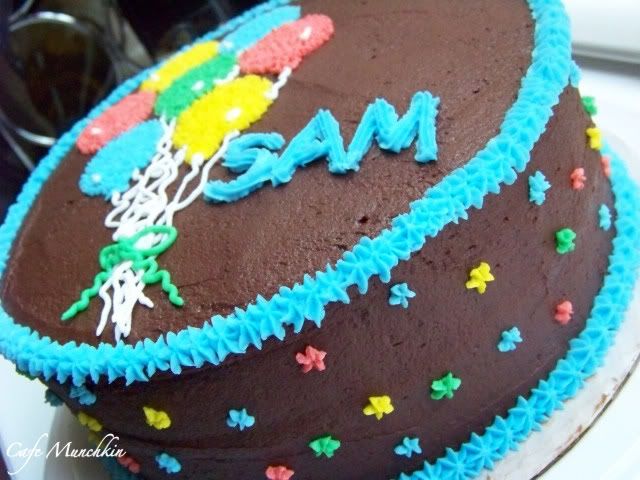 I used a star tipe #21 for the top and bottom borders.  For the balloons and the stars on the side of the cake, I used a star tip #14 (or was it #12?).  For the balloon strings, I used a tip #2.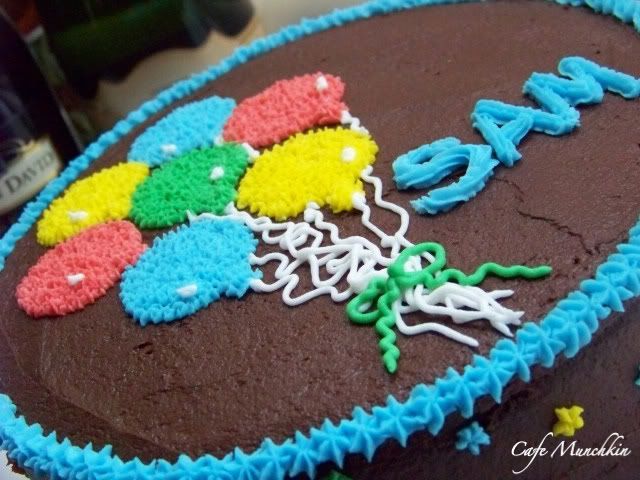 One mistake I made is making the balloon strings into a curly mess.  Hee hee.  It was too late when I realized that I should have piped straight lines for the strings.  Don't balloon strings become curly only when the balloons start losing air?  :D  Oh well.
I have to remember to have at least two or three of each star tip.  It took me longer than necessary to finish decorating the cake because I only had one tip #14.  I had to wash it every time I changed icing colors for the balloons.
Overall, I was pleased with how the cake turned out.   Buttercream is a good old friend.  Fondant and I are still very much in the getting-to-know stage. :D
I hope your week is coming along just fine!  Cheers!