*This is an entry for Lasang Pinoy, Sundays (La.Pi.S.). This week's theme is all about the number "one" or anything "first". This is in celebration of LaPiS' first birthday. Happy Birthday, La.Pi.S.!*
Last Friday, I decorated a cake (baked the previous night) which was a first in a number of ways.  It was the first whole fondant cake that I gave as a gift.  I normally present my friends with a quarter of a cake that I made for practice and taste-testing purposes. ;)  That's what I did with my first two failed-attempts at fondant which you can read about here and here.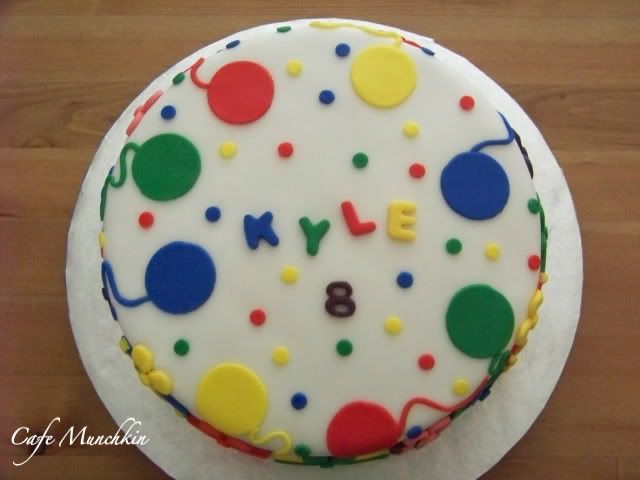 This is the first fondant cake that I decorated for an actual celebration, the 8th birthday of Kyle.  And for the first time, I will not rant about the flaws of this cake, which it has a number of.  ;)  Some of them you will see if you look closely but most of them, I was able to hide under the presents.  Hee hee. :P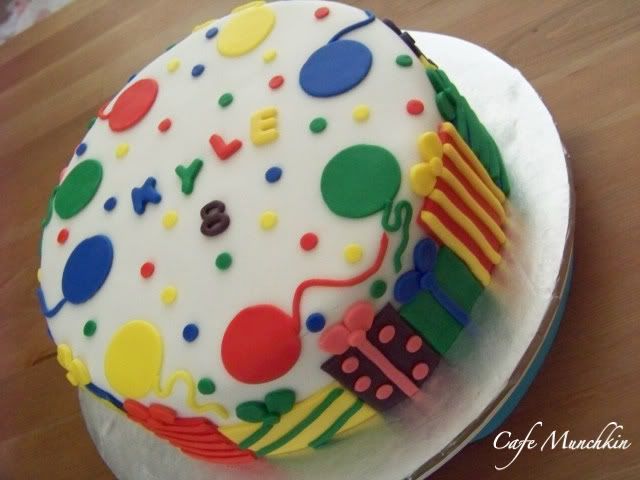 In spite of the flaws, this is a cake I am quite satisfied with.  This is my first smooth-looking cake, compared to the two elephant-skinned ones I've made previously.  The design is a combination of two cake designs from the Wilton Celebrate with Fondant book –  "Gifts Up for Grabs" and "Rockin' Wrapping".  I was also inspired by a 2-tier cake that my Virginia based cake decorating guru friend, Sarah, made that had gifts all around the bottom tier.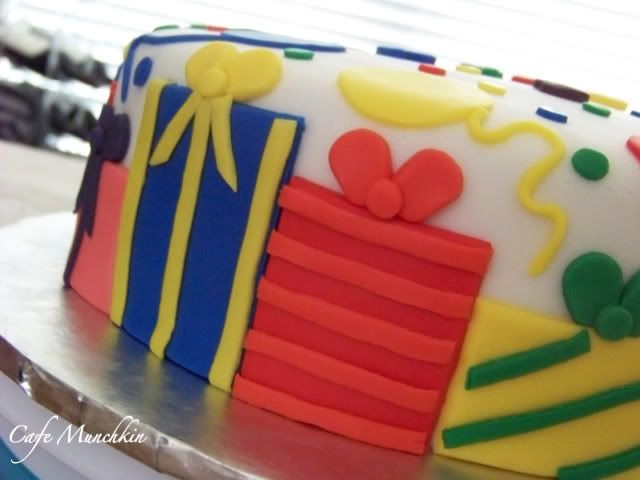 In case you're wondering, this is chocolate cake with chocolate frosting.  It took me more or less 6 hours to decorate, I'm most embarrassed to admit.  Hee hee.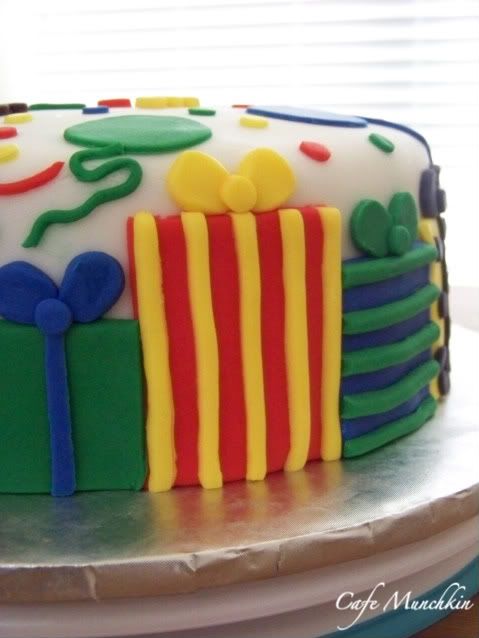 There may still be hope for me after all, as far as fondant is concerned. *cross fingers*
Have a great week ahead, y'all!  Cheers!