This week, we're talking aphrodisiacs over at WifeSpeaks.  Interesting, yes? ;)
Wikipedia defines an aphrodisiac as "a substance which is used in the belief that it increases sexual desire."  Hmmm…
GourmetSleuth.Com lists the following as aphrodisiacs:
Aniseed
Asparagus
Almond
Arugula
Asafetida
Avocado
Bananas
Basil (sweet basil)
Broccoli Rabe (And Other Mustard Greens)
Chocolate
Carrots
Coffee
Fennel
Figs
Garlic
Ginger
Honey
Liquorice (licorice)
Mustard
Nutmeg
Oysters
Pine Nuts
Pineapple
Raspberries and Strawberries
Truffles
Vanilla
Wine
That's quite a list, isn't it?  I'm betting, that if aphrodisiacs do work the way they're believed to, you and your partner won't be talking about term insurance quotes after dessert. ;) You can read more about the food items listed above at GourmetSleuth.Com.
Looking at the list above, I didn't realize we had at least 3 aphrodisiacs in our BBQ feast last Sunday, hosted by a dear friend of mine…
Asparagus…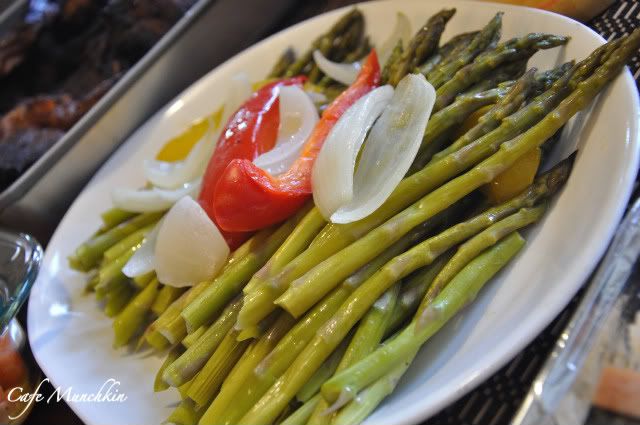 The biggest and reddest strawberries…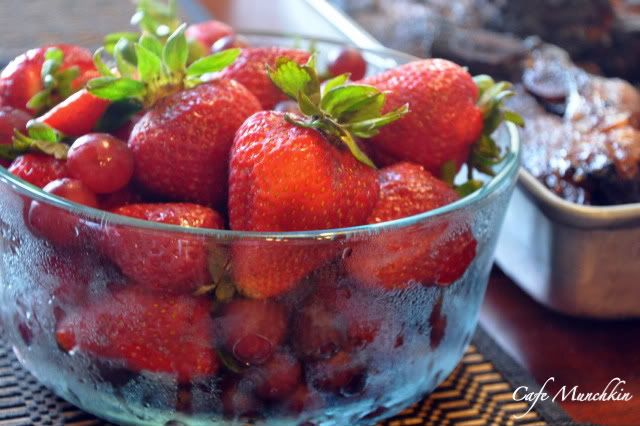 And for dessert, Sacher Torte from Le Madelaine, a birthday gift from my gal pals…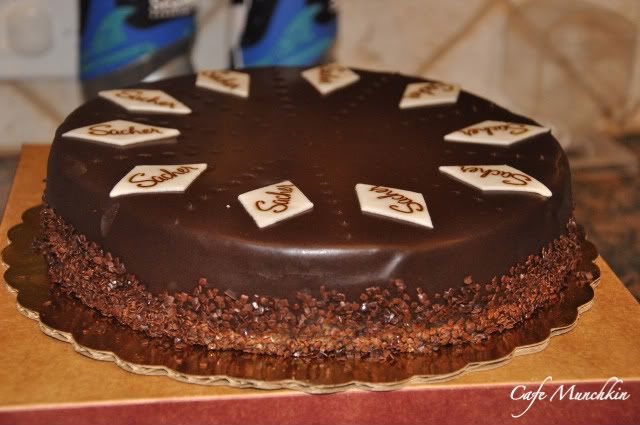 The big question you might be dying to ask is, did these work their aphrodisiac magic?  Well…that's for me to know and for you to not know.  Hee hee. :D